The current crisis has seen doctors and scientists on the Covid-19 front line worldwide. As governments and citizens face our new reality, there is absolutely no doubt that our future depends on the scientific community working together to find solutions both for pandemics and climate change.
Globisens, as part of the Ed-Tech community, is focused on cultivating this next generation of scientist. One who will play a crucial role in ensuring the survival of both humans and the planet. Overnight, collaborative scientific research has become the nation's top priority. As such, there is no better time to release our unique collaborative software – GlobiCollab.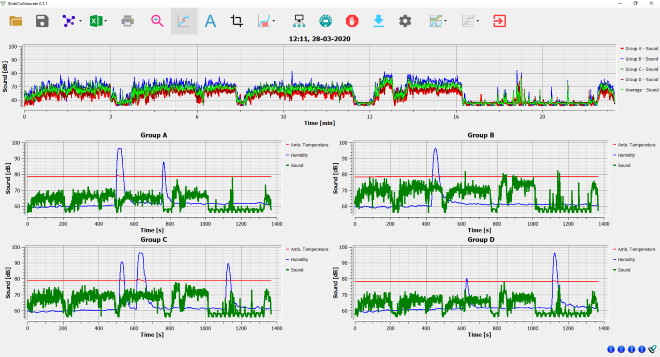 GlobiCollab allows teachers to display, control and analyze the entire class measurements using a single computer. Up to 8 Labdisc units can be wirelessly and simultaneously connected to GlobiCollab, and set to measure any combination of sensors, displaying their data in real-time. Each Labdisc's measurements are presented in a designated graphic window. Additionally, GlobiCollab will show a combined graphic of all connected Labdisc units, with an average measurement graph of the entire classroom.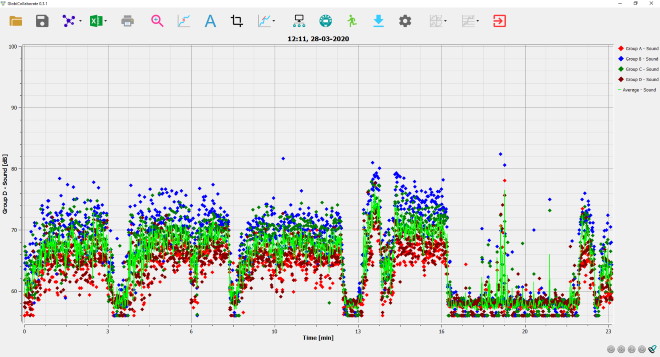 Students can now compare their experiment data with graphs showing other students' data, sharing and learning from each other, and where necessary adjusting their own experiment setup. Different student groups can conduct the same experiment under different conditions and compare their results. Let's say, measuring light and temperature in different parts of the classroom, or oxygen production during plant photosynthesis using light projections in different colors. These are just some of the examples of the potential and power for collaborative classroom research made possible by the new GlobiCollab.
GlobiCollab can save the need for a computer per Labdisc. It also provides an ideal solution for Interactive White Boards (IWB) or Interactive Flat Panels, where teachers can not only project the collected data to all students, but also use the IWB or panels to analyze it. GlobiCollab is currently available for Windows 10 computers in English. Please contact us for additional languages availability.